About Us
Azmoon Kar Co. has commenced it's business in the field of production and marketing of various types of intelligent and also standard, low-energy consuming, electric and gas water heaters, since 1978.
Now, after decades of experience in the industry, Azmoon Kar has succeeded to gain a very respectable reputation as one of the greatest industrial companies in Iran.

We have combined our Research & Development, Industrial Design, Manufacturing, and After Sales Service capabilities into one body, specializing in the field of water heaters mainly, and other heat-generating appliances.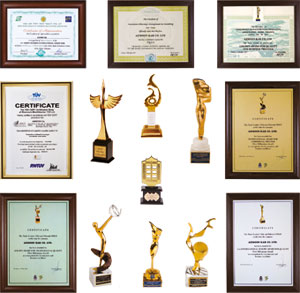 We have professional teams of designers, skilled engineers, whole-hearted after sales service, and a dynamic sales team. We have built a sound reputation for dedicating in customer-driven product development, with a focus on quality and competitive pricing.
Till date, our products have been exported to 12 countries worldwide.
Azmoon kar factory is located in Tehran, 6Km from down-town business area, which keeps us quite intact with the market intelligence and up to date demand.
We welcome both domestic and international customers, with high enthusiasm and sincere cooperative approach, to pay a visit to our company.